Nov 25, 2020 11:59 AM Central
Jennifer Arnett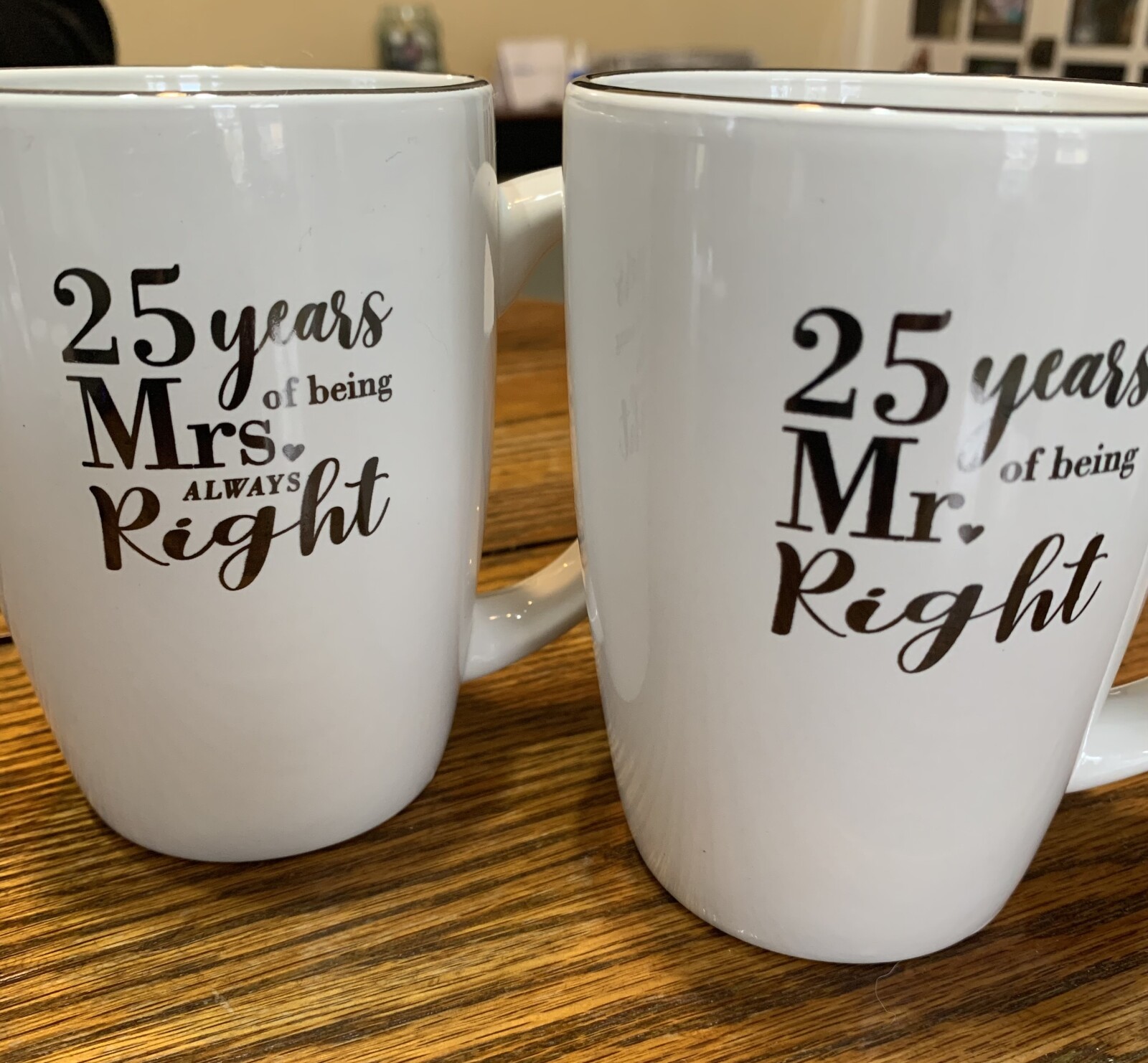 Today is my wedding anniversary. It's been 25 years since Dave and I said "I do, for better or for worse," but our story began more 30 years ago when I first spotted him from a distance on the soccer field at Eastern College.
It seems like forever ago that I decided I wanted to meet him. And let me tell you, it was no easy task! He was a junior and I was only a freshman. Our majors or friend circles didn't overlap. I had to go out of my way to have our paths cross.
I was determined though. I found out everything I could about him. That wasn't exactly easy either. Thirty years ago social media didn't exist (can you even imagine) and I for sure didn't have google! In fact, I didn't even own a computer. All my papers were written either by hand or on a typewriter.
No, all of my investigating happened the old-school way: through careful observation, planned out conversations and the library yearbooks.
Eventually I mustered enough nerve to approach him in the cafeteria. My plan was simple. I knew he had a car and that he went to a local church down the road. I was going to ask him for a ride to church. Innocent enough, right? Hah! Little did he know that he was about to meet his future wife! Actually, I didn't have a clue either. I just knew I saw a cute guy that I wanted to meet and I was doing my best to orchestrate this desired meeting. So, after a little spilled milk (literally) and a whole lot of nervousness, I found myself boldly asking Dave for a ride to church. He said yes.
The rest they say, is history.
When I think about the courage it took for me to walk up to a stranger, I tend to think it is so out of character of me. Determined. Brave. These aren't words I usually associate with myself. But, maybe I should. Because, if I start believing these words to be true, I will more likely live them out.
This is where I find myself 30 years later. Learning the power of thought. Growing more personally now than ever. Understanding that God is calling me to transform my mind. My patterns of thinking. To speak life-giving words, not only to others, but also to myself!

Unfortunately, this process of transformation

is a long one. Its not easy. It takes effort and training to recognize the negative narrative I have running though my head. The very thoughts that dictate my behaviors for better or for worse.
And, while I do, I am ever so grateful to have a supporting husband that walks with me through this growth. That grows with me. We are not the same people we were 30 years ago. I like to think we have grown wiser. Braver. More determined. Confident in the gifts we bring to the table.
I'm blessed Dave said yes to taking me to church and yes to forever. And thankful he still looks good in soccer shorts!