Dec 7, 2022 04:07 PM Central
Jen Arnett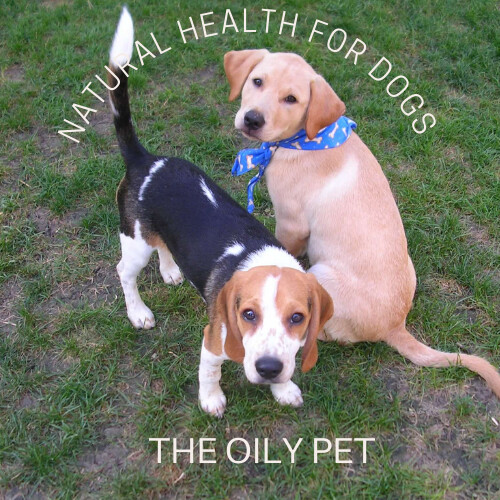 Help for aging, senior dogs
I got knocked out with a stomach bug a night ago and I spent yesterday recovering.
Mainly sleeping. A normal day would find Scout, my beagle, making sure I'm awake to feed him.
A normal day would mean he's asking for a "kong" mid-morning.
A normal day usually finds him waiting for a walk.
Not yesterday. He didn't do any of those things.
Yesterday he let me sleep in and he didn't ask for anything. He seemed to understand I was sick. Instead of being restless without his normal routine, he switched gears and put my needs above his own. He leaned into the sick day and just slept with me. I told him all day what a good boy he was being.
I'm not sure how dogs know, but they do. It's probably a combination of smell and behavior. Whatever it is, I'm so blessed to have Scout by my side day in and day out and I don't know what I'll do when his days on earth are over. That's why I'm doing all I can to ensure he lives a long and healthy life.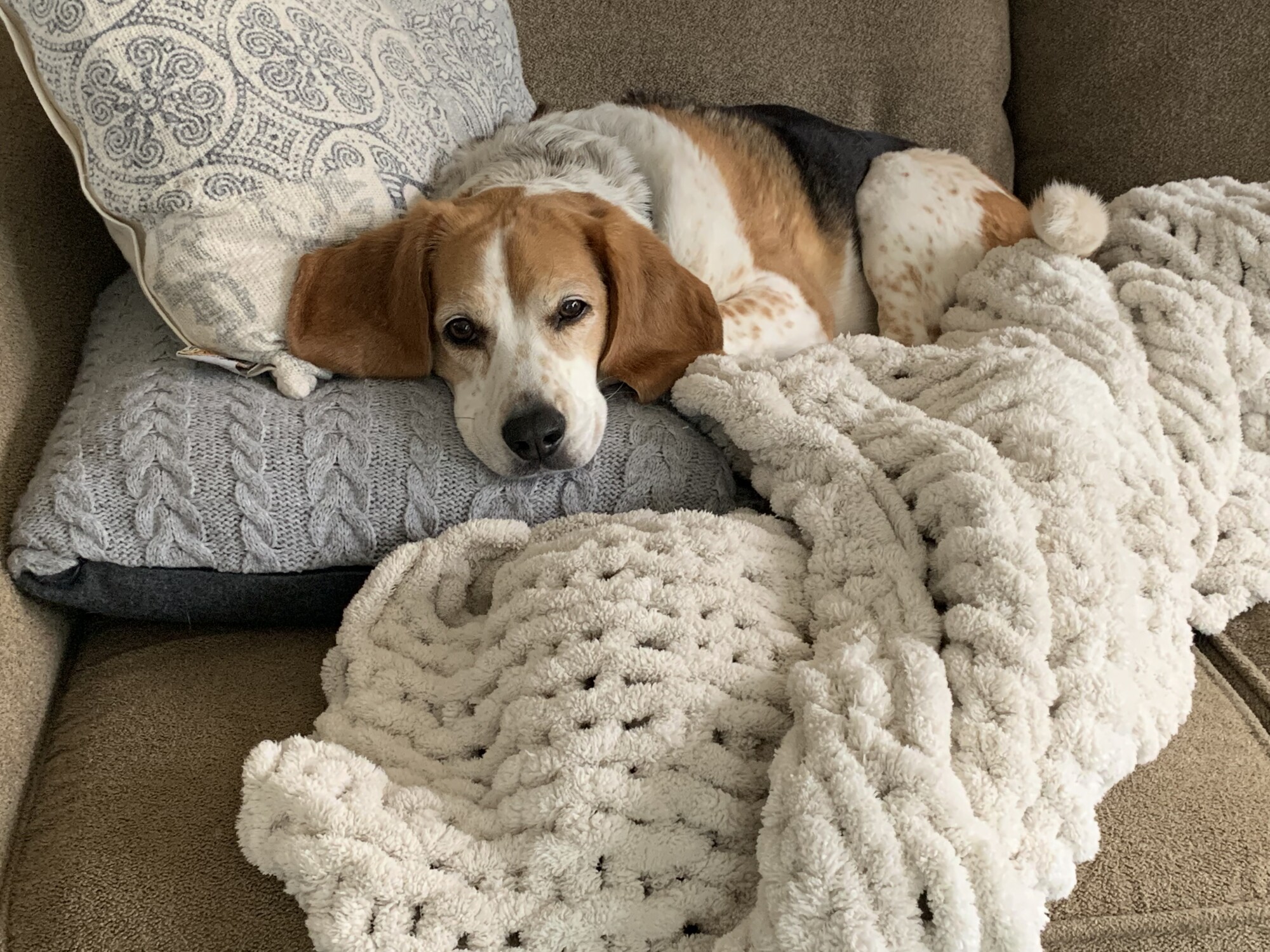 Anointing with Frankincense
There are no guarantees in this life, and believe me, I know there are factors that I can't control. I'm tempted regularly to get anxious about my dog's aging and it's easy to let fear get the upper hand. But recently, I've found peace in trusting them into God's hands. That peace came through prayer and anointing. Did you know that to anoint means to massage with oil? Combined with prayer, it's a pretty powerful combination.
James 5:14 says "Is any one of you sick? Let them call the elders of the church to pray over them and anoint them with oil in the name of the Lord. "
And when it comes to oil, I'm not talking about vegetable oil. Not olive or coconut oil. I'm talking about essential oils. Those are the kind that make a difference. They are the ones that have the constituents to make a difference on a cellular level. I've been using Frankincense . You know, the gift the wisemen gave to Jesus? Except it's not the only reference to this amazing oil and many others. The bible is filled with references to oils and of the anointing of people, animals and inanimate objects.
For example, let's consider Exodus 30:22-25
- The priests were to take a holy anointing oil of myrrh, cinnamon, cassia, and aromatic calamus with olive oil as the base. and anoint all the utensils used in the temple. Can you imagine the germs associated with animal sacrifices and the hundreds that were executed daily in the temple? A public health problem could have been created, but there is NO record in history of any disease or bacteria outbreaks coming from the temple.
- Through research we know that the oils in that holy anointing oil are extremely effective against bacteria, viruses, fungi, and parasites; especially the oils cinnamon, calamus, and cassia.
- By anointing themselves and the utensils in the area they were basically cleansing and keeping everything germ free. The properties of the oils protected the priests. In essential oil chemistry, those particular oils are amazing special combat oils that take away the risk of any major public health concerns.
- Many people ask about the verses that say that
no man should make the holy anointing oil.
Well, first of all, I'm only talking about one of the oils in this blend today. Secondly, this specific oil blend was reserved for the priests who were the only ones who could go behind the curtain of the temple into the Holy of Holies into the presence of the Lord. However, because of the blood of Jesus, we can go directly into God's presence.
When Jesus died, the curtain was torn and we no longer needed the priests to go to God for us
.
In 1 Peter 2:9 it says that "You are a chosen generation, a royal PRIESTHOOD..."
Frankincense: Is there anything you can't do?
In the words of Janet Roark, a veterinarian who's studied the use of essential oils for pets,
"Sometimes referred to as the king of oils, Frankincense is known to promote cellular health and immunity and can be consumed daily for these internal benefits. It promotes cellular health and DNA integrity for any lumps or bumps that your animal may have. Frankincense supports healthy function of the nervous system, immune system, and digestive tract. It helps soothe skin that is irritated, itchy or damaged, particularly when used in conjunction with lavender. It also relaxes and soothes sore muscles and joints in older animals."
Being 11 years old, my aging dogs definitely have lumps and bumps that I don't like. I read they are normal, but I don't buy it. So, daily I put a drop of frankincense essential oil on my dog's food along with a splash of the superfood supplement, Ningxia Red. It's a high antioxidant super food supplement that also supports the immune system and fights free radicals.
But what really brings me peace, is when I take the time to anoint my senior dogs. I put a drop of frankincense oil on Scout and Mercy's back and massage it in with prayer. I pray the Lord will bless them and keep them healthy and strong. The bible tells me God is compassionate to ALL he has made. That includes my beloved dogs. Your dogs too. So, I pray for love and compassion to wash over them, trusting in God's promises to hear my prayer. Doing this truly brings me peace as I surrender their lives into his hands. After all, they are his creatures and not a sparrow falls without him knowing. Matthew 10:29
Doesn't it comfort you to know God loves all of his creation?
Frankincense essential oil is an amzing oil to bring into your home, either for you or your young or old pet and the best way to get it is through the premium starter bundle!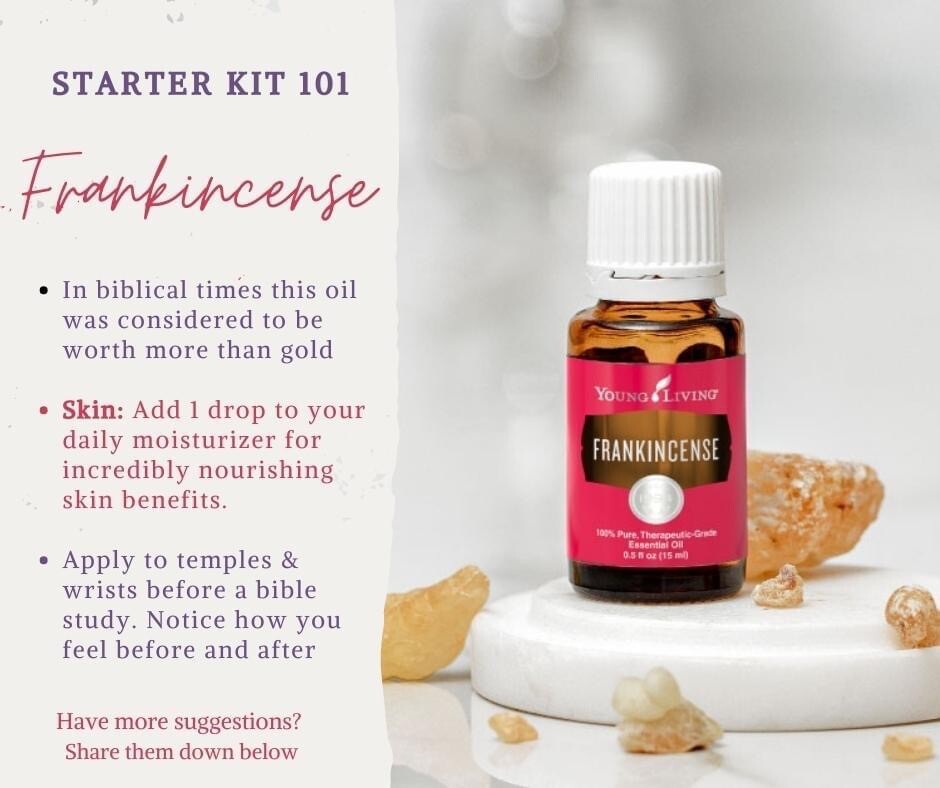 Premium Starter Bundle