Jun 6, 2021 08:42 PM Central
Jennifer Arnett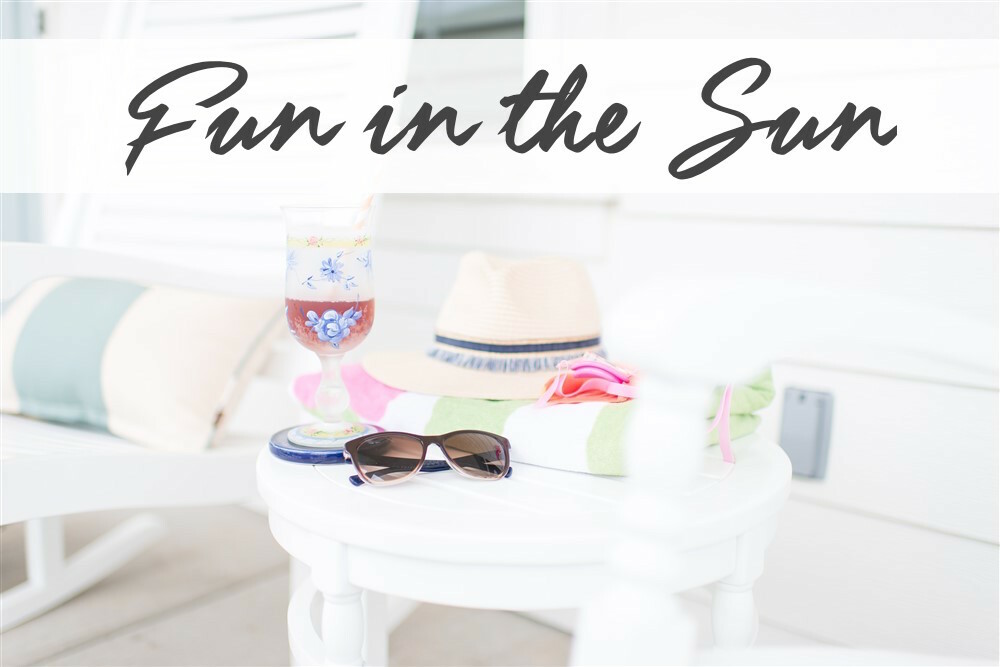 If you could go on vacation anywhere in the world, where would it be? Beach or Mountains? Big City or remote place?
As I write, I feel blessed to be preparing a trip to Hawaii. It will be a combination of the beach and the mountains. I love both! It's in celebration of my 25th wedding anniversary. I never would have dreamed we could do this and I'm feeling incredibly blessed right now. I am not taking this trip for granted and plan to enjoy every minute of it soaking up the beauty around me. Being outside in God's great creation is my happy place.
While summer can be a lot of fun with sunny vacations, picnics, swimming, and more, it brings its own unique set of challenges too. How do you best care for and support your body during this season? How do you protect your skin from the sun? How can you keep away those pesky bugs?
I'm glad you asked! I've got the best kept secrets for these questions. I can set you up for success in the hot summer days. Keep reading to find ideas for sun protection and outdoor bug repellent.
---
First, let's talk skincare. It's always important to take care of your skin, but especially when it's exposed to the sun. The excitement of longer, brighter, and warmer days can make it easy to be a forgetful of this.
Did you know that too much skin exposure to the sun can not only put you at higher risk of skin cancer but also can prematurely age the skin?
When you're in the sun, you want to filter out UVA and UVB light waves in order to protect your skin. If you can't avoid the sun, then you can use sunscreen to block those waves.
Unfortunately, there are nasty chemicals found in sunscreens. For example, look up oxybenzone.
When I began reading labels, I came across this word and learned it was something to be avoided. That sent me on a search for a safe alternative.
While there are a variety of options out there, I've landed with Young Living's Mineral Sunscreen. https://www.youngliving.com/en_US/products/mineral-sunscreen-lotion-spf-50?sponsorid=1852078&enrollerid=1852078
Made with ingredients you can feel good about, and backed with the seed to seal promise, it provides protection against UVA and UVB rays without harsh chemical ingredients. With hypoallergenic ingredients and skin-loving essential oils, including Helichrysum, Carrot Seed, and Sacred Frankincense, this gentle sunscreen rubs on smoothly, so you can effortlessly apply it when you're outdoors. It also does not leave a white residue behind, like some other mineral sunscreens do. I've tested this to be true.
As a bonus, after your day in the sun, Young Living's Coconut Lime Replenishing Body Butter: https://www.youngliving.com/en_us/products/coconut-lime-replenishing-body-butter?sponsorid=1852078&enrollerid=1852078
It features Lime essential oil and uses plant-based ingredients to deeply moisturize your skin with a non-greasy formula.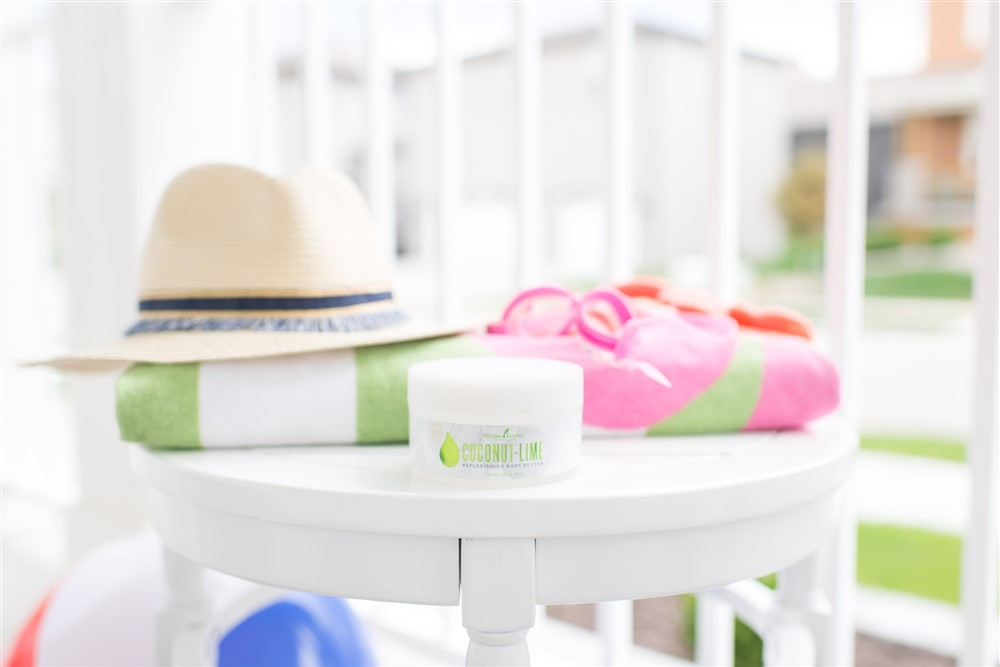 Now, on to the bugs of summer.
Isn't it funny how when we are deprived of something (summer) for nine months of the year, we initially forget all of the trials and tribulations associated with it?
We will all too soon be plagued by mosquitoes, gnats, and flies when all we want to do is enjoy a bonfire or walk along the beach.
I know Its easy and tempting to reach for the classic insect repellant, but before you do that, flip over the bottle to see if DEET is an active ingredient.
DEET is a registered pesticide. It is a member of the toluene chemical family. Toluene is an organic solvent used in rubber, plastic cements, and paint removers. DEET is absorbed through the skin and can pass into the blood.
It can cause allergic skin reactions and eye irritation. A 2013 analysis of about 4,000 DEET-related calls to poison control centers found that 450 people needed medical treatment after applying DEET, and two were fatal.
Most cases of seizures, slurred speech, coma, and other serious side effects have occurred in people who ingested DEET or applied it for three or more days in a row or used products with 95 percent DEET or more.
No, thanks. I'll pass.
Young Living came out with an Insect Repellent that has been tested to repel mosquitoes, ticks, and fleas using 100 percent naturally derived, plant-based ingredients. Pure sesame oil and a carefully selected blend of essential oils traditionally used for their bug-repellent properties come together to make up all 99 percent of the active ingredients in this formula. The other one percent? Vitamin E. That means you can use it on your little ones and not worry about the synthetic chemicals used in many traditional repellents. You'll also love the pleasant, citrus aroma and smooth, non-sticky application.
https://www.youngliving.com/en_us/products/insect-repellent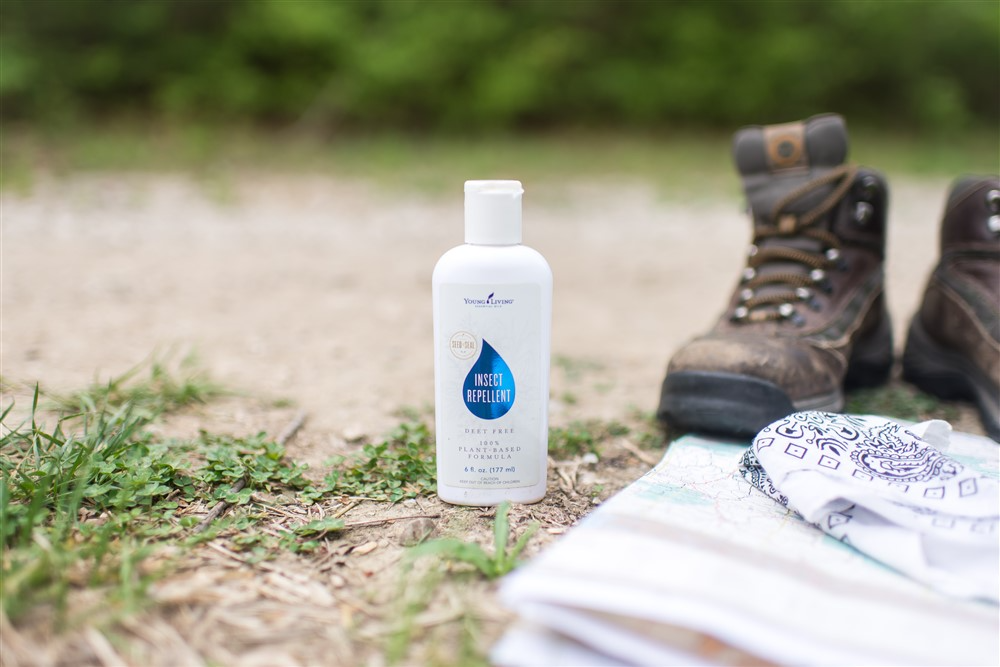 So there you have it. When you know better, you can do better. I challenge you to reach for the products that take care of your skin without causing a toxic burden. I truly believe these oils and products need to be in every home, starting with yours and mine! Your skin is your biggest organ, and what you put on it matters. Summer Essentials