Aug 16, 2023 01:41 PM Central
Jen Arnett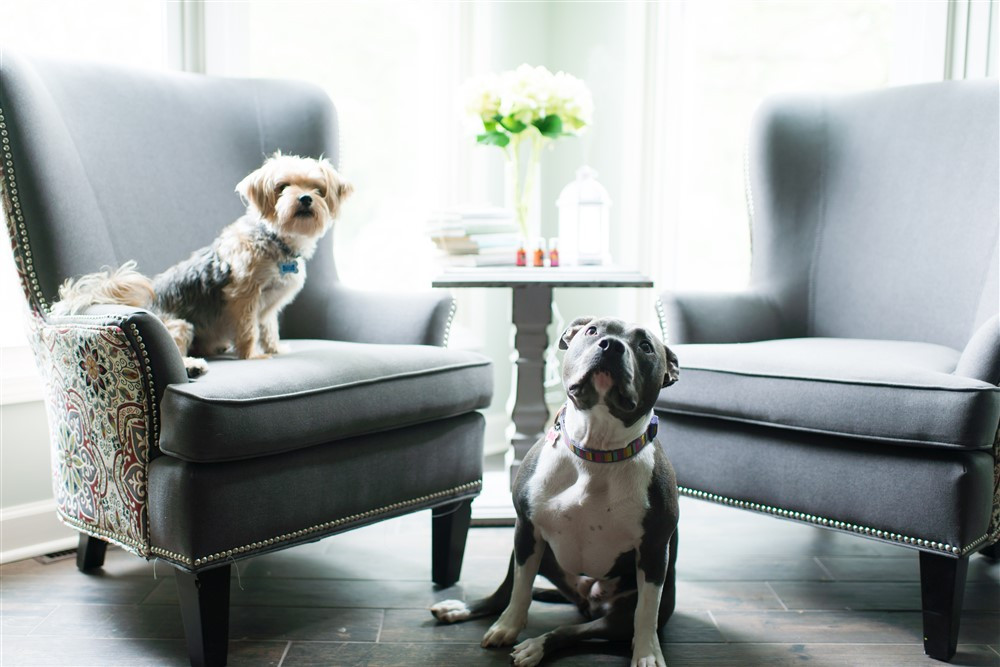 Essential oils and dogs
I talk a lot about using essential oils with my dogs. It's familiar and comfortable to me, but it may not be for you. There are myths and misconceptions that give you pause, right? I get that. Your dog is a precious member of your family and you don't want to do anything that harms them.
I'm here to assure you can safely use Young Living essential oils on and around your dog for their benefit and not detriment. However, there is a right way and a wrong way to go about it.
First and foremost, when I'm speaking of essential oils, I am ONLY referring to Young Living essential oils. In a world where the essential oil companies are popping up all over the place to make a bottom dollar and join the fast growing market, Young Living has been around for 29 years and is the leader in the essential oil world. They have a SEED TO SEAL promise of purity which sets them apart from all the others. With that being said, if you're not using Young Living, I would agree with your hesitation and fears of using essential oils with or around your dog.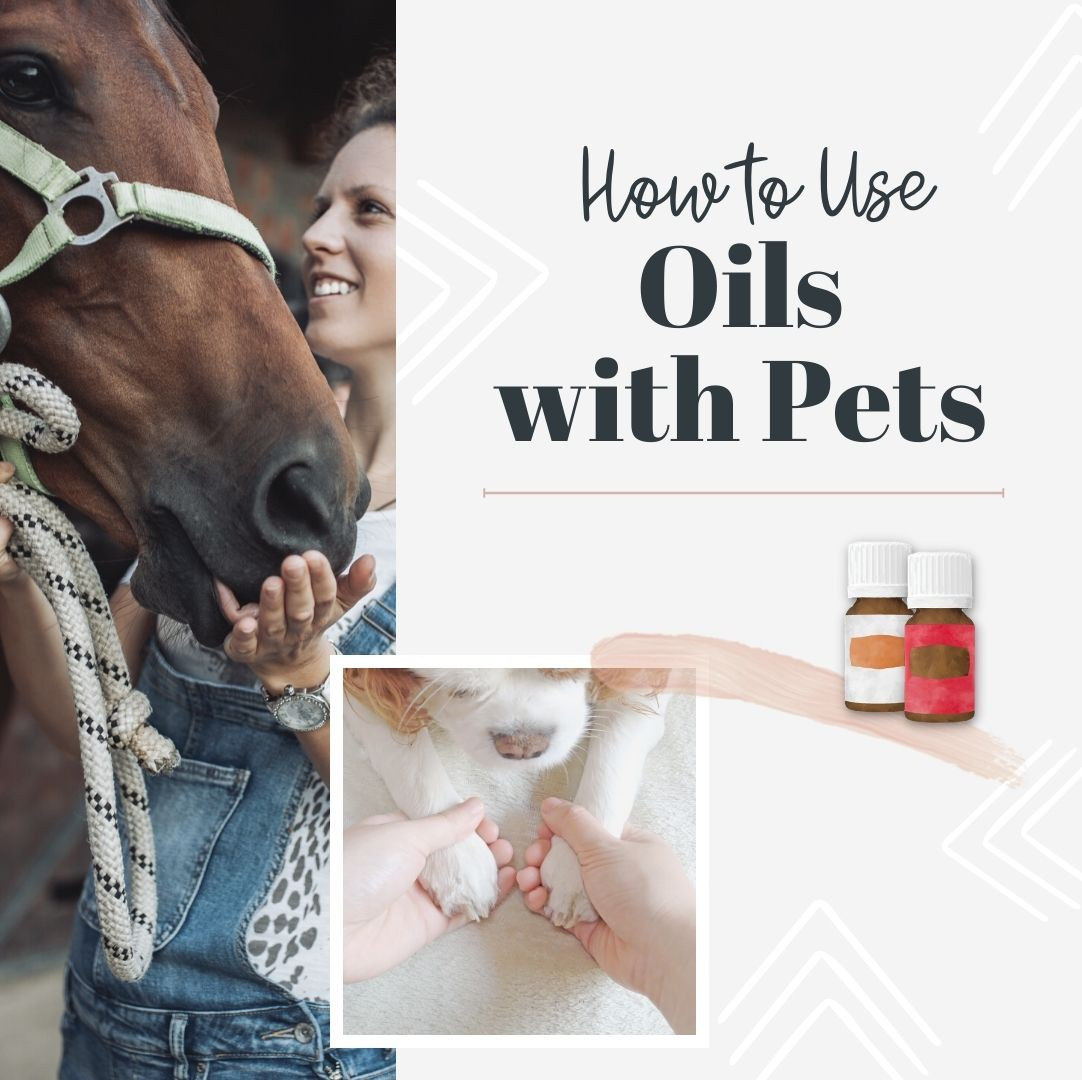 Ten Tips to begin
Generally speaking, an animal will let you know if they don't like an essential oil. Simply set out the bottle of oil and let your pet take a whiff. If the pet sticks around for a while or even licks the bottle, go ahead and try it. If the pet leaves or avoids you, remove the bottle and try it again another day. Don't force the oil upon the animal, as it can cause stress. Once you find a set of oils to use with your pet, you'll want to keep these safety tips in mind.
If you choose to diffuse around your dog, make sure they have a way to leave the room or space if they don't like the scent.
Each species has varying levels of liver function, which means oils high in phenol, monoterpene, and ketone should be used sparingly - especially with felines.
Angelica, Bergamot, Grapefruit, Lemon, Orange, Tangerine, and other citrus oils are photosensitive and may cause a rash or dark pigmentation on skin that has been exposed to direct sunlight or UV rays within 1-2 days of application. It is best to dilute these oils or stick to diffusing them.
Keep essential oils away from the eye area and never directly put them in the ear. If oils do get into the eyes, use a carrier oil to remove them, not water.
If your pet is pregnant or nursing, it is best to consult a veterinarian health care professional when starting any kind of essential oil usage.
Use extra caution when using oils around animals with known allergies, high blood pressure, or a diagnosis of epilepsy. You may want to consult a holistic veterinarian for guidance.
Before using oils internally with animals, test their reaction by diluting 1 drop of the oil in 1 teaspoon of oil-soluble liquid like olive or coconut oil. Please note that reactions can be delayed 2-3 days.
When adding oils to animal bath water, use a dispersing agent first. Use bath salts or liquid castile soap to help the oils mix in rather than float on the surface, which can cause discomfort to the animal. (I love using and diluting a comination of liquid castile soap and the animal scents shampoo- it already has essential oils mixed in!)
Start with a small amount of essential oil and allow your pet to adjust, especially if it has regular exposure to toxins like synthetic fragrances and animal care products, medications, or diet. Detoxification is a characteristic of essential oil usage and can be uncomfortable; take things slow.
To avoid scent overload or detox reaction, try to limit the amount of different oils you use at a time. Try singles first and dilute further if needed.
In summary, when introducing essential oils into your home, remember these words: SLOW and LOW. And please know, a dog's negative reaction to ONE oil, doesn't mean they will respond the same to ALL essential oils or that they will never like that particular oil. Their likes or dislikes may change and so will their needs.
Start diffusing and introducing your dog to all the health benefits of essential oils today. Get your bundle here.
As an added bonus, enjoy these recipes!


DOg Treats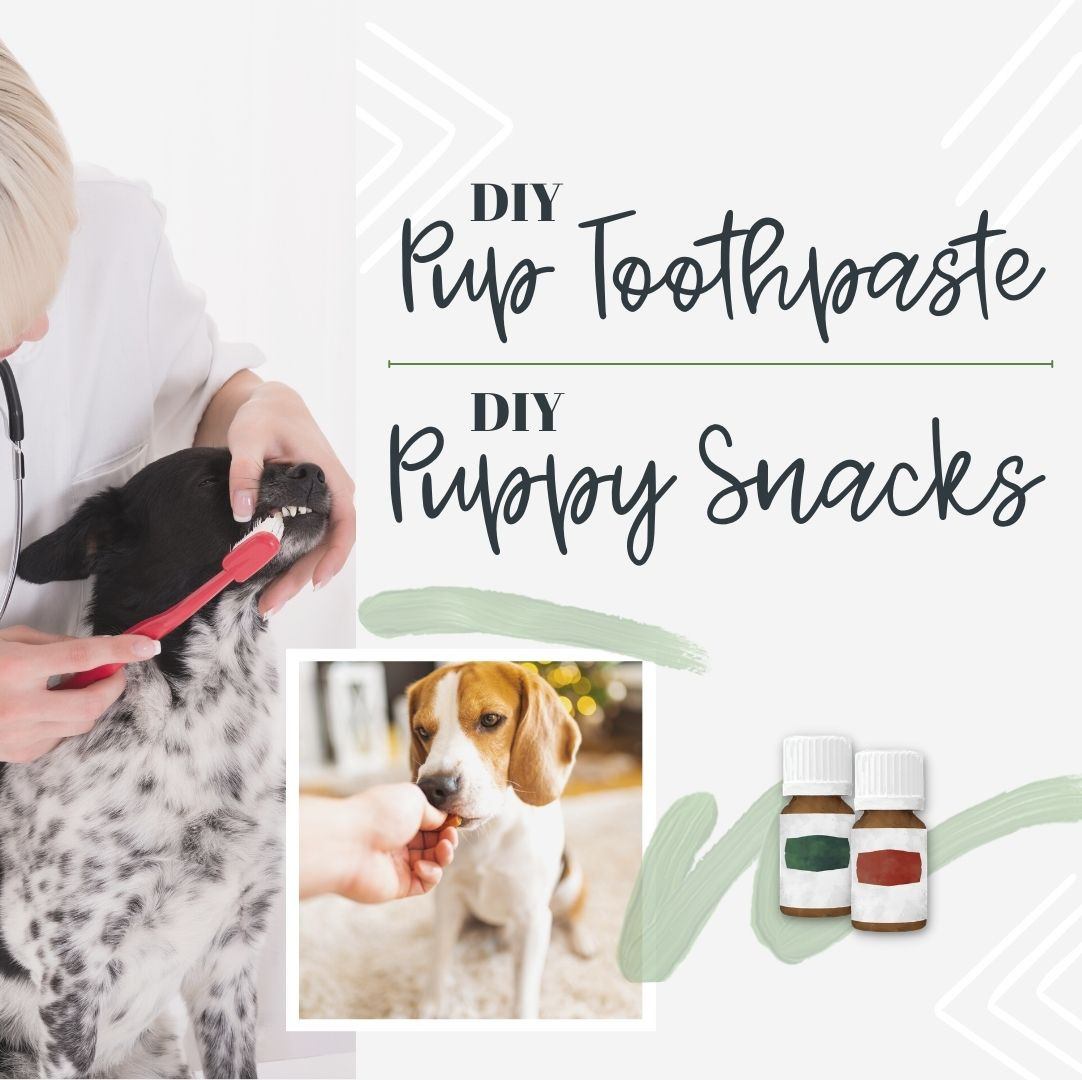 Ingredients
1 cup natural peanut butter (no sugar)
1 tsp coconut oil
2 drop cinnamon vitality
Instructions
Place the coconut oil in a small saucepan over medium-low heat until melted. Add peanut butter and stir until mixture is completely smooth. Mixture should be thick but pourable. Remove from heat and add essential oil; stir well. Pour mixture into silicone molds and freeze until set. Carefully remove from tray and store in air-tight container in freezer.
Note:
You can adjust the coconut oil based on your dog's weight. General rule of thumb: 1 tsp of coconut oil per 10 pounds of your dog's body weight.
¼ cup organic coconut oil

¼ cup baking soda

5-6 drops Peppermint Vitality
Mix ingredients and store in 4 oz. mason jar. Use a toothbrush to apply to dog's teeth. No need to rinse!
Shop Here
for a bundle of oils that will help you get started!